Octagon Handle "Big Game" Nets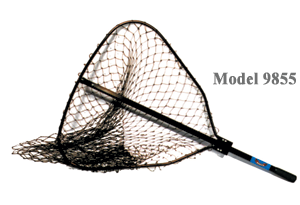 The octagon handle "Big Game" nets feature all black anodized aluminum hoops and handles. The octagon handle guarantees perfect alignment of the snap button every time you extend it. They also have strong 5/8″ reinforced hoops and deluxe grips.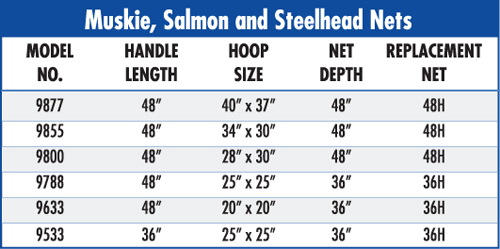 Optional Netting
• Hook-free treated nets
• Catch & release nets
• Nylon nets
• Heavy-duty salmon netting to 72″ deep
Optional Handles
• 2-piece telescopic handles in 8-ft. and 12-ft. lengths (add "T" and length after model number).