Butterfly, Creature and Shell Floating Nets
Colorful 3-Piece Net Assortment
A. Floating Butterfly Net – 24″ handle with a 12″ hoop.
B. Floating Creature and Bait Net – 18″ handle with a 11″x9″ hoop.
C. Floating Bait and Shell Net – 10″ handle with a 8″x6″ hoop.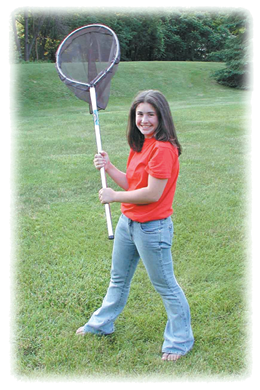 Butterfly Nets
Aluminum hoop and handle with nylon netting.